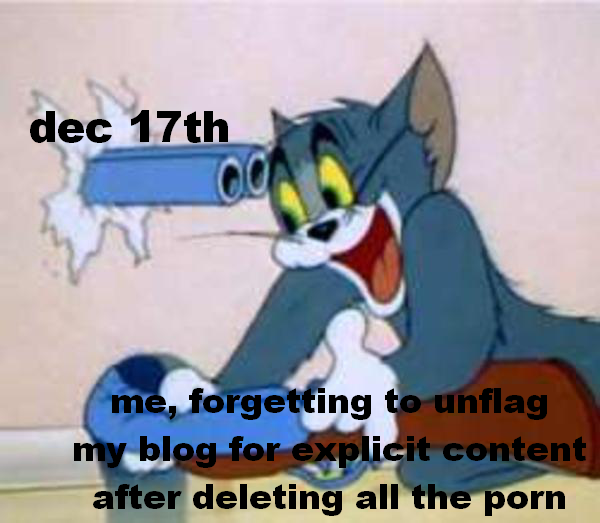 so now its stuck hiding all my posts, blocking me from changing my avatar or header, and i cant view anything on it aside from a stupid roundabout method. and the html editing hack apparently doesnt really do anything to unflag yourself as nsfw either.
all is well in the crusade against f i l t h
being the cynical turd i am i fully expected all the drama and boycott talk would amount to nothing since its more about what the investors want rather than the userbase. we have no power to them.
i was gonna stay anyway just to have a place to post sfw. but now all this annoyance trying to fix my blog has p much pushed me to stay off it for good. lmao bye timbits its been fun